5 Black Friday Marketing Ideas for Small Business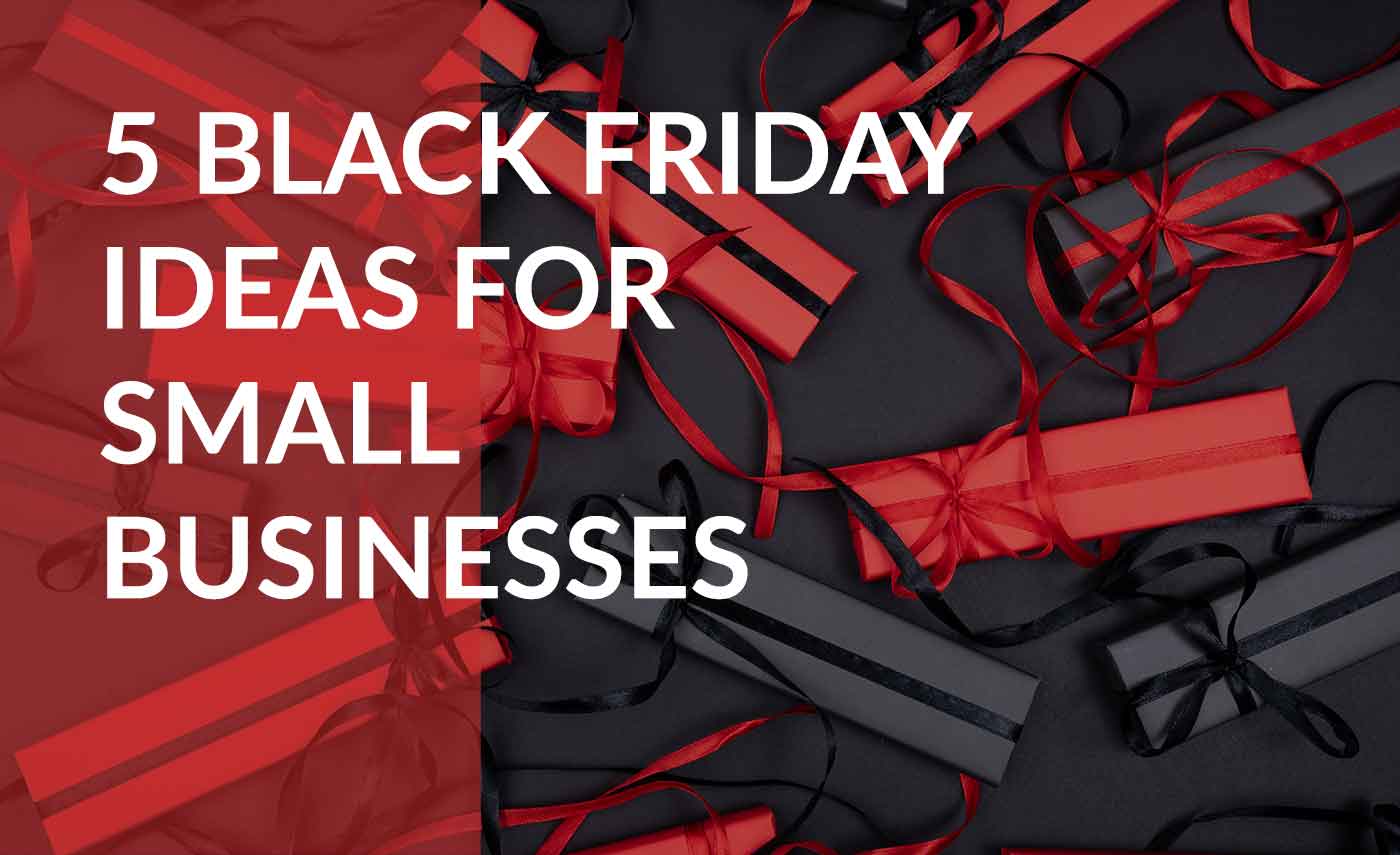 The National Retail Federation predicts that a quarter of all consumers will be shopping small this Black Friday. On average, those consumers will spend $998 USD on holiday gifts, food, and other items. That's money that could end up in your pocket, helping your business grow and thrive.
So, are you ready to get your piece of the holiday pie?
If not, don't worry; we've got you covered and can help you get there.
Today, we're discussing five Black Friday ideas you can leverage to drive more sales and provide additional value to your customers. We'll also cover some tips that can help you do more this holiday season.
5 Black Friday Ideas for Your Business
Join Forces with Local Businesses
Hey, maverick … you don't have to do it alone.
Instead of stressing out over every detail of Black Friday by yourself, consider teaming up with other local small businesses. Work with other small business owners to highlight each other's sales and best-selling items. If a customer asks if you carry a particular item and you don't, point them in the direction of another local store that does have what they need.
Keep the Mystery Alive
"Keep the mystery alive…" It's advice you might expect to hear from a relationship therapist, not so much advice given to your small business. But before you roll your eyes, hear us out.
Advertising mystery sales and gifts is a great way to get foot traffic into your brick-and-mortar or visitors to your eCommerce website. Think of these mystery gifts as "rewards" that you're offering your customers for doing business with you. Humans, funny creatures that we are, love rewards, and the positive reinforcement can keep them coming back to do business with you time and time again.
Create an eCommerce site and grow your business.
What should these rewards or mystery gifts look like? That's entirely up to you! Could you offer a $15 gift card with every purchase over $50? How about a free consultation with booking if you trade in services and not products? You know your customers better than anyone else, and if you really aren't sure, ASK THEM. Find loyal customers and get their feedback. That way, you have a good idea of what little gestures and gifts significantly impact them.
At the end of the day, your customers are going to remember the way your business made them feel when you surprised them with that mystery offer. "When we get a reward, special pathways in our brain become activated. Not only does this feel good, but the activation also leads us to seek out more rewarding stimuli." It'll endear them to you and help build your customer relationships.
Reward Customer Loyalty
Black Friday sales attract folks from every corner. Some of the people who transact with you that day will be regular, loyal customers, and others are strangers who might never again do business with you. (Though, we'd certainly like to see them become your regulars.)
Treat your loyal customers to an additional discount or bonus gift. For example, you could consider implementing a program that provides a deal after a certain number of purchases. That could look something like offering 25% off their next purchase after making five non-discounted purchases.
Create FOMO Moments
FOMO, or "fear of missing out," is an effective marketing tactic.
To create a sense of FOMO and drive urgency, you want to structure your sales and announcements in a specific way. Highlight your limited-time discounts and make sure to emphasize that they won't last long! Use pop-ups or other features on your site so your visitors and shoppers are aware of the deals.
You can also consider creating limited amounts of coupon codes. This way, customers want to prioritize shopping with you, so they don't miss out on your sales.
Don't Just Discount, Add Value
We spend so much time focusing on the transactional side of Black Friday that we forget to use the day for building customer relationships.
When advertising your Black Friday deals, entice customers to shop with you by providing them with curated gift guides or customized gift sections in your store. Your customers are busy — they're working, managing their households, and trying to make sure they get a gift for everyone on their list. But sometimes, they need ideas. After all, who really knows what to get for Uncle Joe — you know, the man who's impossible to buy for but expects a gift nonetheless?
Help your customers efficiently complete their holiday shopping lists. They'll think of you fondly, which is always a good thing, and can entice them to do business with you again in the future. Creating gift guides works whether you're a physical retailer or an online eCommerce business.
Making the Most of Black Friday and the Holidays
We hope these ideas help you prepare for a successful holiday shopping season. We wish you many sales and repeat business!
And don't forget, these ideas aren't just good for Black Friday. Try them on Small Business Saturday, the day after Black Friday, or at random intervals throughout the year to increase your sales and surprise your customers.
What else are you doing to help your business do more business this holiday season? Let us know in the comments below!
---