Women in Domaining: An Interview with Neha Naik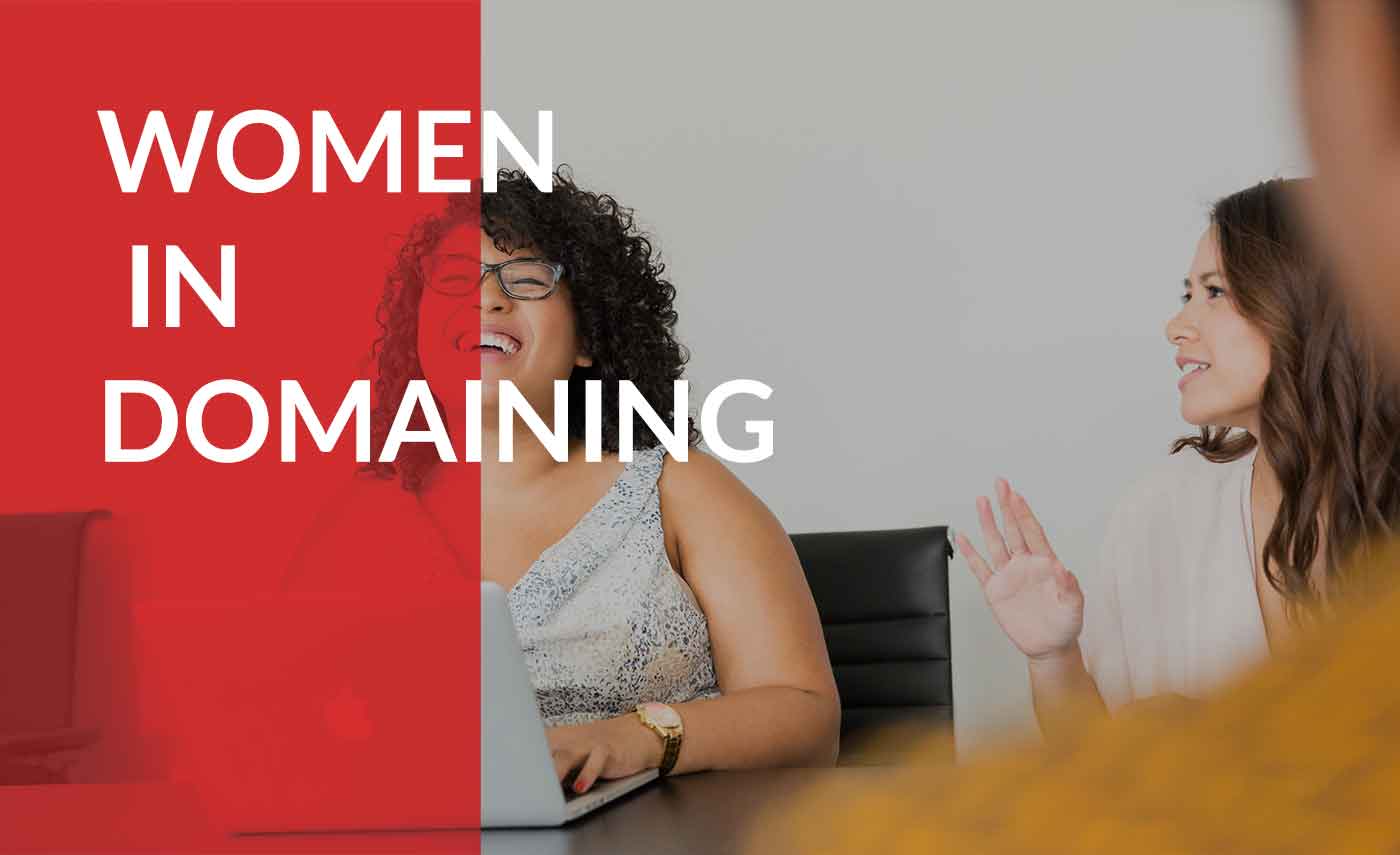 We sat down with Neha Naik, Senior Director of Channel Partnerships at Radix Registry, the world's second-largest domain portfolio registry, for the second installment of our "Women in Domaining" series. 
As women continue to be underrepresented in the tech field, we want to learn about their challenges and experiences and grow from them. Neha has had quite the journey through the domain landscape over the years and brings a wealth of expertise and knowledge to the table.
We're delighted that she's taken the time to sit down with us to share her insights and lived experiences, and thankful that we get to share them with you, too.

Women in Domaining with Neha Naik of Radix Registry
Hi Neha, thanks for sitting down with us today to discuss women in domaining. To start, can you tell us a little bit about yourself?
Thanks for having me here, Natalie!
I happened to land in the domains industry over 15 years ago, not really knowing that a WHOLE WORLD exists associated with these words you type in your browser! It still blows my mind that most people out there are actually unaware of the existence of this thriving industry that really powers presence on the Internet.
15 years ago, Directi, our parent company, decided to recruit students as a campus batch. And there I was, among the first batch of campus recruits, never imagining that I'd be spending the next years of my career in this industry. There has been no looking back though.
Over the course of my domain industry journey, I've worked with a cross-section of partners – registrars, registries, and web hosts across the globe, and in varied roles that cut across sales and account management as my primary role, but also many other aspects.
It still blows my mind that most people out there are actually unaware of the existence of this thriving [domain] industry that really powers presence on the Internet.

Neha naik
I think that's the beauty of working in a startup environment – you get to wear multiple hats and learn so much. I've had the opportunity to plan TLD launches, business migrations, work on policy and product management, and really get a very rounded understanding of the multiple facets of the industry.
We started with Radix in 2012, and I've been with the team since its inception. We have come such a long way from spending countless days writing out TLD applications to today, running some of the best new Top Level Domains out there.
While the line between work and other things I do is a little bit of a blur, when I'm not doing 'domain things', you'll find me taking yogi breaks on my yoga mat. Through lockdowns and everything else in the last year, that has been my constant.
Can you describe your company and your role there?
Radix is one of the world's largest new domain registries with a portfolio of 10 nTLDs and over 5.5 Million domains under management.
We have carefully chosen domain extensions that are semantically relevant and have broad applications. Our portfolio boasts of a good mix of TLDs that have an inherent appeal to a wide audience.
At Radix, our motto isn't merely to increase our sales numbers; we are focused on helping businesses get good-quality domain names so they can build a strong online brand.
The last year has in fact reinforced the strength and value of the TLDs to really help businesses establish a quality online presence. With TLDs like .store for eCommerce businesses, .tech for startups, and .online for any business or individual looking to go online, the TLDs really cater to some of the most popular themes of what users are seeking when they go online.
Currently, I lead channel partnerships and channel marketing at Radix. We have a team of brilliant folks and we've organized ourselves to focus on different geographies. The geo-distributed approach helps us stay better connected with our partners and really cater to what each market needs most.
We have often been called the Radix Radicals, a team of passionate, super-focused people motivated to make a difference, and never shying away from trying new approaches to make that happen.
How long have you been in domaining? How did you get your start?
Like I mentioned before, I chanced upon the industry and I'm so glad I did. I've been a part of the domain industry for over 15 years now. I came in straight from college; joined LogicBoxes in 2005, which focused on the Registrar market, and was a part of the Directi Group.
As the first campus recruited batch, they put us through intense training to learn everything about the domain industry – those fundamentals, I'm sure I'll never forget. I moved on to lead the Account Management team at LogicBoxes.
In 2012, Radix started in parallel and that was my shift from the registrar to the registry side.
As a woman, do you feel represented in the domain community? Why or why not?
Over the years, I've been fortunate enough to interact with some great, accomplished women in the domain community across different companies and roles. There has been a gradual shift, and we can definitely see more women take up leadership positions across the board. And it is very visibly happening more today than it did before.
One amazing thing about the domain industry is the camaraderie that we share. I haven't heard of any other industry that is as close-knit and as helpful to each other as ours is. It is where competitors are friends and that's very rare to see. We have known so many people for so many years now that it is a mini-extended family in a way.
As far as being represented, I do still think we have ways to go before we see adequate representation, but it is very encouraging to see that shift happen and I'm hopeful of what we have ahead of us.
What are your thoughts on newer TLDs / domain extensions?
Call me biased coming from a company that runs new TLDs, but I believe new domain extensions expand the horizons of what people can do with their online identities.
The 2020 pandemic proved just how important it is for businesses and individuals to have a strong online presence. Domain names can help people cross that bridge from offline to online.
There are so many examples of businesses that are making the most of new domain extensions to stand out and build a strong online brand. For example, campus.site, a remote platform, started as a result of the pandemic. There were many such use-cases like one.fun, building.online, homeoffice.store, and more.
The 2020 pandemic proved just how important it is for businesses and individuals to have a strong online presence. Domain names can help people cross that bridge from offline to online.

neha naik
Awareness for new domains is still something that needs work, but you do see the shift and you do see innovation in the space. As online businesses need better names to stand out and be unique, I think new domains present them with meaningful domain choices that are available today.
We have several businesses on .tech and .online that have established themselves, and have raised funding cumulating to over $3.5 Bn – these are the future movers and shakers. And with the efforts across the industry, new TLDs will become more mainstream and more commonplace.
Do you have any predictions for what will happen and change within the domain community in the next year? Five years?
The domain industry is moving at a rapid pace and there's a lot that we can hope to see in the coming years. In some ways the industry also seems to be contracting, more consolidating really across the registry and registrars/web service provider space. So we'll see how it all comes together and impacts the industry dynamics.
Other than that, meeting in person at events and conferences every year was a big part of the domain community and 2020 brought that to a complete halt. But the good thing was that it didn't stop us from staying connected and doing business.
While meetings were different, they were still productive. And on the social side, we had some great happy hours and group hangouts virtually.
The domain community is quite long-lived — people tend to stay within the industry and once you've made a connection with someone, they take you with them to all the places they go; and that's great because it opens you up to so many new opportunities.
There are a few things that I'm expecting to see in the coming years as far as the domain community is concerned:
New people coming into the domain industry from related fields. We all know the domain boom in 2020 has really accelerated the movement of businesses online and with that, it will no doubt bring in newcomers and keep the community thriving.
Conferences and events will have both the offline and online components to them even after things go back to normal.
The acceleration that the pandemic brought isn't over yet and we'll see its true impact in the coming years. It'll bring in people from other industries and make "being online" absolutely vital for any business.
What advice would you give to women looking to start a career in domains?
My only advice would be to take the plunge. The domain industry offers opportunities across tech, product, sales, marketing, legal, compliance, data analytics, and more. Find what you love and jump in. There are companies of all shapes and sizes, from large corporations to nimble startups.
The domain community is extremely welcoming and you'll get to connect and interact with some of the best minds from different parts of the world.
And if you do join us, give me a shout-out, and I'll be more than happy to introduce you to our community.
Thank you so much for joining us and sharing your insights on the domain industry, Neha. We're excited to see how the domain industry continues to grow and look forward to hearing more about your contributions to the industry.
---