Email Marketing and eCommerce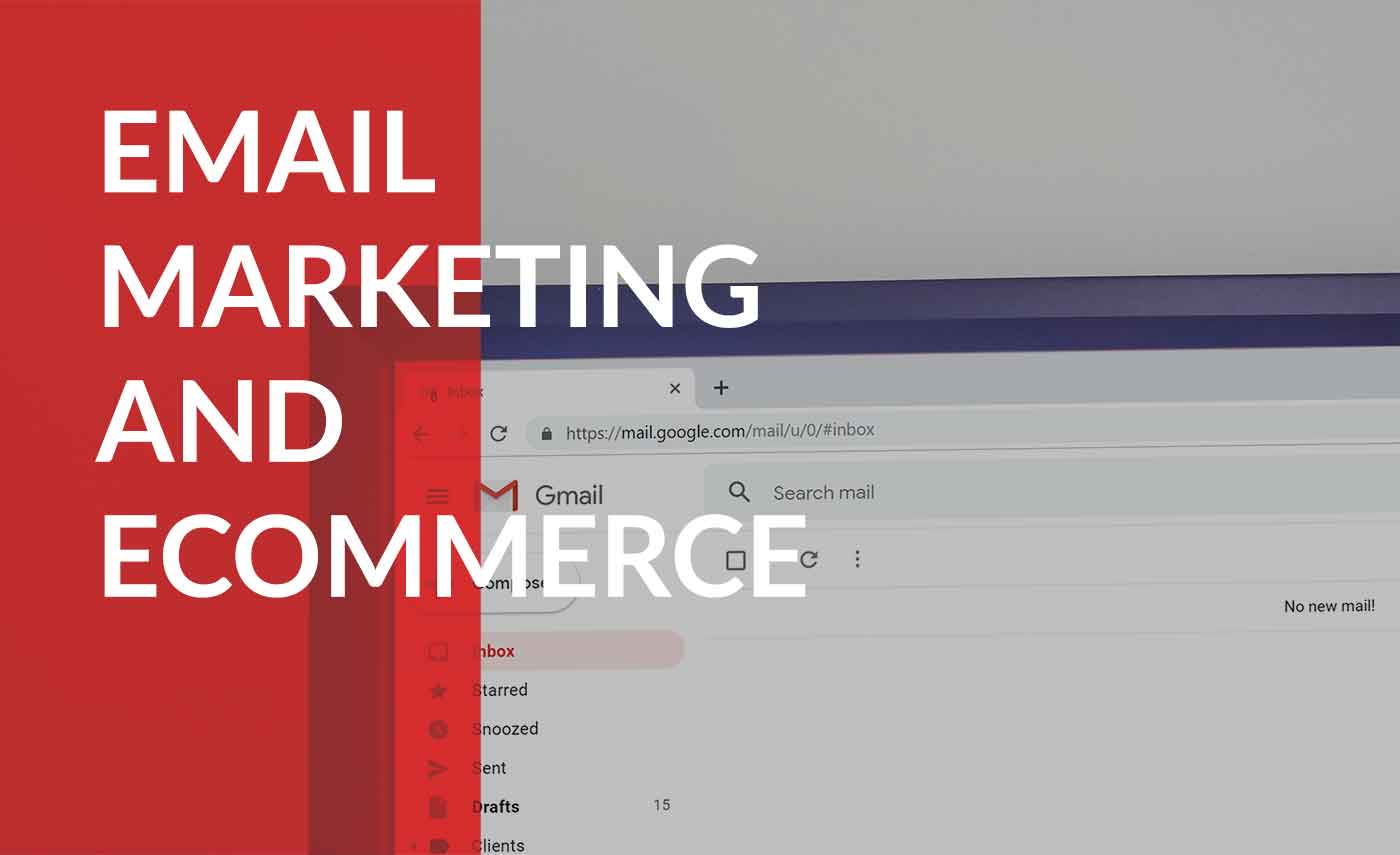 Email: If you're like most of us you use it every single day.
So, are you taking advantage of that fact to get in front of your audience?
We hate to break it to you, but if you're not, you're at a disadvantage.
In this post, we'll explain how your eCommerce efforts can benefit from email marketing. We'll provide some tips on growing and segmenting your email lists, give a few pointers on email design, and briefly discuss your email cadence.
Using Email Marketing to Support eCommerce
Are you finding that despite your best efforts you aren't making the profits that you'd like from your website?
It's a tough reality that many business and website owners face. And it's understandable considering you probably don't have a six or seven-figure marketing budget. How are you supposed to compete with the big guys?
We recommend using email marketing and adding a sign-up form on your website. According to MarketingSherpa, "More than seven in 10 (72 percent) U.S. adults indicate a preference for companies to communicate with them via email." There's a lot of opportunity in that number, so don't miss out.
Why use email marketing?
Let's consider why people are visiting your website in the first place.
To start, they have to be interested in you, which is great. They're visiting your site because they want to learn more about you or they want to purchase from you. By providing an email sign-up form on site you're giving them an opportunity to stay connected with you after they leave.
You're also giving them an easy way to keep you top-of-mind so they can come back to your site in the future.
Oh, and did we mention that email marketing has a return of $38 for every dollar that you spend on it?
How to Use Email Marketing on Your Site
Here are two things you must do if you want to make the most of email marketing on your site.
Make your sign up form easily accessible.

Having a sign-up form for your email list on your homepage is great. But having it available across all the pages of your website is even better. Many people arrive at websites after finding them in an online search. Oftentimes, these people aren't taken to your home page, but land deeper within your site, like on a blog post. Don't miss out on capturing their email addresses by only providing a sign-up form on one page of your website.

Communicate value.

Big, blocky letters that scream, "Sign up for my list!" aren't cutting it anymore. By providing more context and value in your call-to-action (CTA) for people to join your list, you better the chances that they'll be interested and driven to sign up. Wouldn't you be more inclined to sign up for a list that promised, "Discounts, deals, and insider info — for subscribers only!"?
Designing Your Emails
Take a second to think of some well-known businesses and brands, like McDonald's or Coca-Cola. Mickey D's golden arches and Coke's red colors are instantly recognizable.
If you were to get an email from one of those businesses in a blue and gold color and written in Comic Sans, would you open it? Probably not, because that doesn't match the idea we have of those brands and you might think they're spam emails.
Spam emails are a huge issue that people deal with every day, and you don't want them to think your emails are spam, too.
To avoid that, try doing the following:
Use a template.

Consistency is key. You want your subscribers to immediately recognize your emails and know who they've come from. Don't change your colors, logo, and branding on each and every email as your customers won't know what to expect and may unsubscribe from your emails thinking they're spam.

Pro-tip: Make sure your website name and domain name match, too! When they see your domain name in their inbox, they'll recognize your trusted business.
Your key takeaway should be that the more consistency you can provide for your customers the better they'll remember you.
What should I include in my emails?
If you're wondering what to put in your emails to drive sales, we can help with that.
Here are some ideas that you can use to help strengthen your relationship with your email subscribers so that they'll be more invested in you and your site.
Coupons and offers

Everyone loves to feel special. Let your subscribers know that they made the right decision to let you into their inbox by giving them a special discount or coupon to use on your site.

Expertise and know-how

Are you the expert in your field or about what you sell? Show off those smarts! Use your email to convey interesting, valuable information about your products or services to capture your audience's attention and inspire trust in you.

Images

Use images in your emails to help convey what words can't. If you're selling products and talking about them in your emails then showcase a few.

Clear CTA

Use buttons in your emails to provide clear, distinct call-to-actions. Want someone to purchase a product through a link in your email? Label it "Buy Now" so there's no confusion on their part about what you'd like for them to do.
How Frequently and When Should I Email?
Some days and times are better for sending email marketing campaigns than others. However, finding the times that are best for you involves some trial and error.
Your audience may prefer to open emails after work hours or before they start their day. If you're using an email marketing service, you'll have an opportunity to review your email performance and stats, and can determine when most people are opening your emails. Use this data to inform your future email campaigns.
When it comes to email cadence, or the frequency at which you send email newsletters, there's one rule you need to follow: Don't inundate your subscribers. Start slow, emailing them weekly or bi-weekly and you can increase your cadence from there.
As you change your email cadence, keep an eye on your stats and reporting. Look for patterns in the data — do people stop opening your emails when you send more often or do they mark them as spam? Those are big indicators that you need to send less frequently.
Email Marketing and Websites Work Together to Boost eCommerce
When it comes to business, you need to be where your customers are. Meet them in their inbox and provide them with information and links back to your site.
Email marketing helps you build a rapport with your customers (and potential customers) and can bring them back to your site to transact.
Do you use email marketing as part of your eCommerce strategy? What does or doesn't work for you? We'd love to know, so comment below!

---